Sight Unseen Collaboration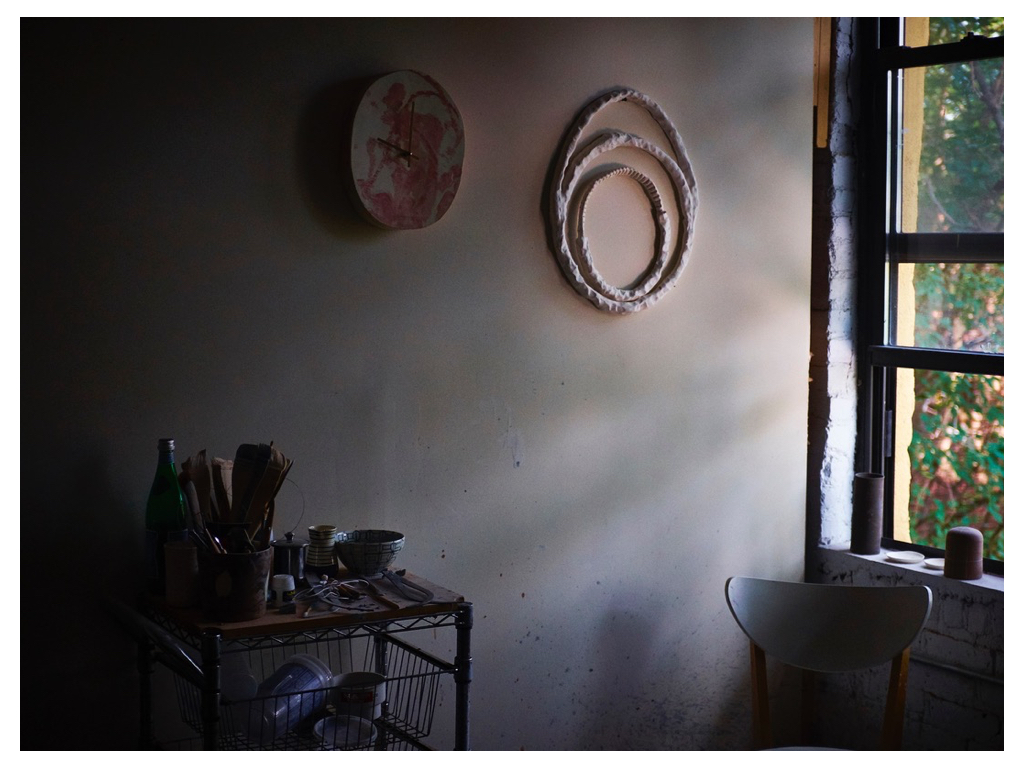 I don't usually visit multiple studios in one day, but when I was asked by Sight Unseen editor Monica Khemsurov to collaborate on a
new story
, we spent a fun day blasting through four studios. Here is the first story from our excursion together - the Queens studios of ceramicist FORREST LEWINGER.
"When we think of ceramicists at work, we often conjure romantic visions of noble artisans wearing clay-streaked aprons and strenuously channeling their artistic magic behind a potter's wheel. Which is mostly true, to a point, and yet — what happens once that noble artisan also has to figure out how to run a thriving, growing business? That's the situation Forrest Lewinger found himself in last year, two years into his Workaday Handmade line and unsure of how to handle its unremitting success. When we featured Lewinger back in August of 2014, he was a recent art-school grad with a day job who'd stumbled into a ceramics line partly by accident. But since then, his collection "has been growing and getting interest from places I never imagined," he says. "I get interior decorators from places like Salt Lake City or Minneapolis or small towns in Michigan contacting me, having no idea how they've found me. And then places like Barneys and Anthropolgie. I've spent the past year trying to figure out how to make it all work."
Part of that has been deciding when to say no — when people request large versions of his meticulously-painted Egg Vases or Maurice Bowls, for example — while part has been attempting to make his offerings simpler without losing the quality that makes them exciting to his fans. Then part has been expanding his operation drastically to handle the increasing demand for his wares, including hiring two assistants to help him with glazing and decorating and moving, seven months ago, into a much bigger studio in Ridgewood, Queens, which is where we visited him in the fall, with photographer Paul Barbera."
[...]
Words by Monica Khemsurov
For the full story, go to
Sight Unseen
www.workadayhandmade.com/about/