MELISSA LOOP


Melissa Loop is a contemporary painter living in Minneapolis. Her work has been exhibited at venues throughout the United States, including Breeze Block Gallery in Portland, OR; grayDuck Gallery in Austin, TX; and Yes.Oui.Si Space in Boston, MA.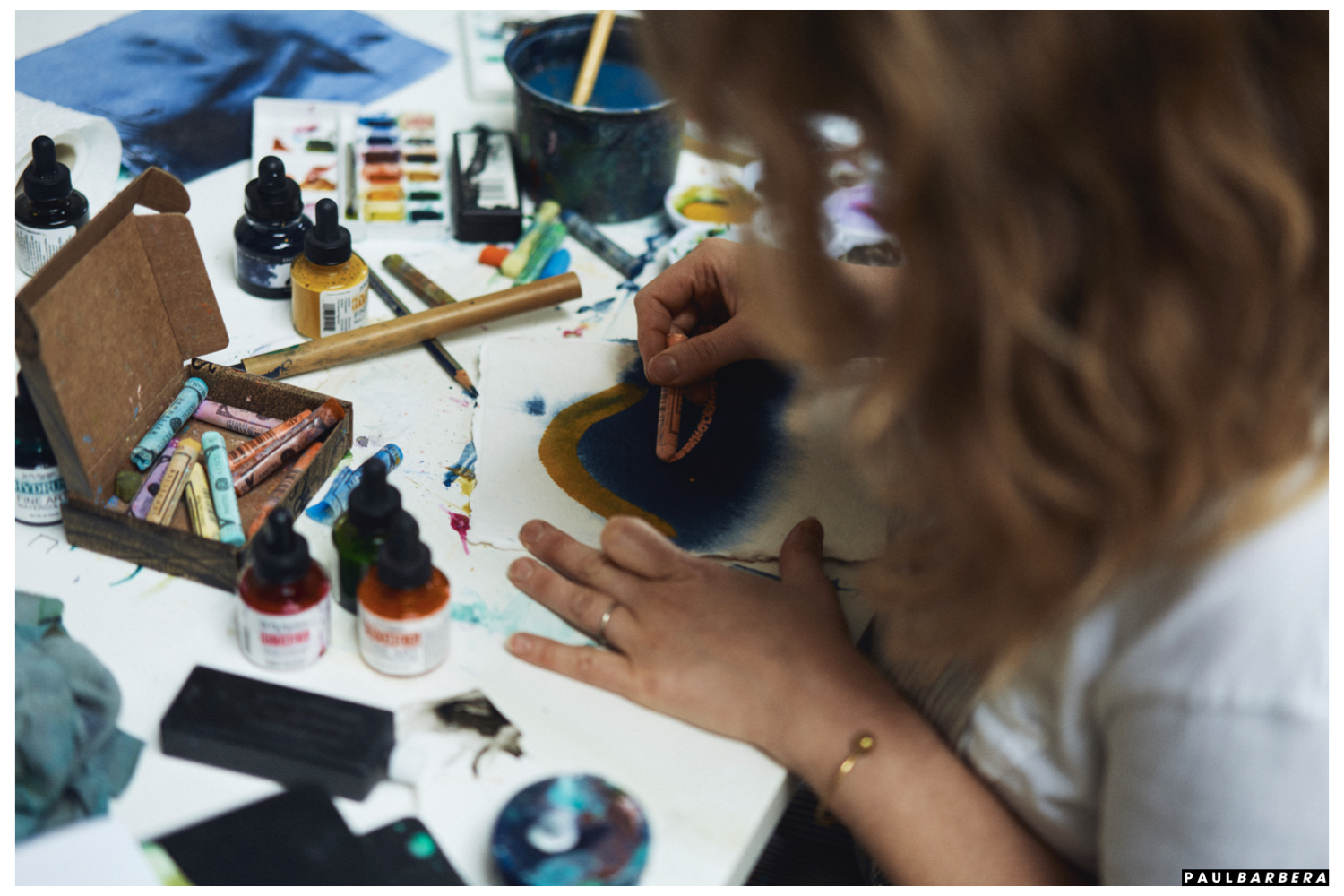 What is something that I would be surprised to find in your space?
Me dancing while I paint.

Describe your ideal workspace in three words…
Light, space, walls

Does the space you work in have an interesting story?
The building made norden precision bombs during WWII and was heavily guarded by the FBI and CIA. There is still a guard tower in the back parking lot.

Do you work and live in the same space, if so how does that affect your work?
No, I used to, but with a small child I need the separation now. It helps me focus on my painting because I can't do any of the millions of things that are waiting at home. It is a sanctuary for just myself.

What are you most proud of in the space?
The massive amount of paint that accumulates on the wall. It's like a history of process.

What can you see outside your windows?
Train tracks and trees

Describe a real life mundane situation that inspires you!
Watching my little girl play. Toddlers are the creative geniuses.

What themes do you pursue in your work?
Mis-memory, sense of place, misunderstanding of other cultures, spirituality and transcendence

What is your dream project?
Whatever I am making now.

Favourite song/band podcast while working?
Kendrick Lamar, Beach House

What's the best advice you've been given and from whom?
"Work makes more work" and "Art doesn't happen in a vacuum" from my art school teacher Kinji Akagawa

What is your most important artist's tool?
Brushes and water bottles

What mindset/mood do you make your best art/work?
Anxious and excited

What's one tool or objects or book, that's indispensable in helping you be creative or think.

Photos I take when I travel to spiritual places.