Jason fox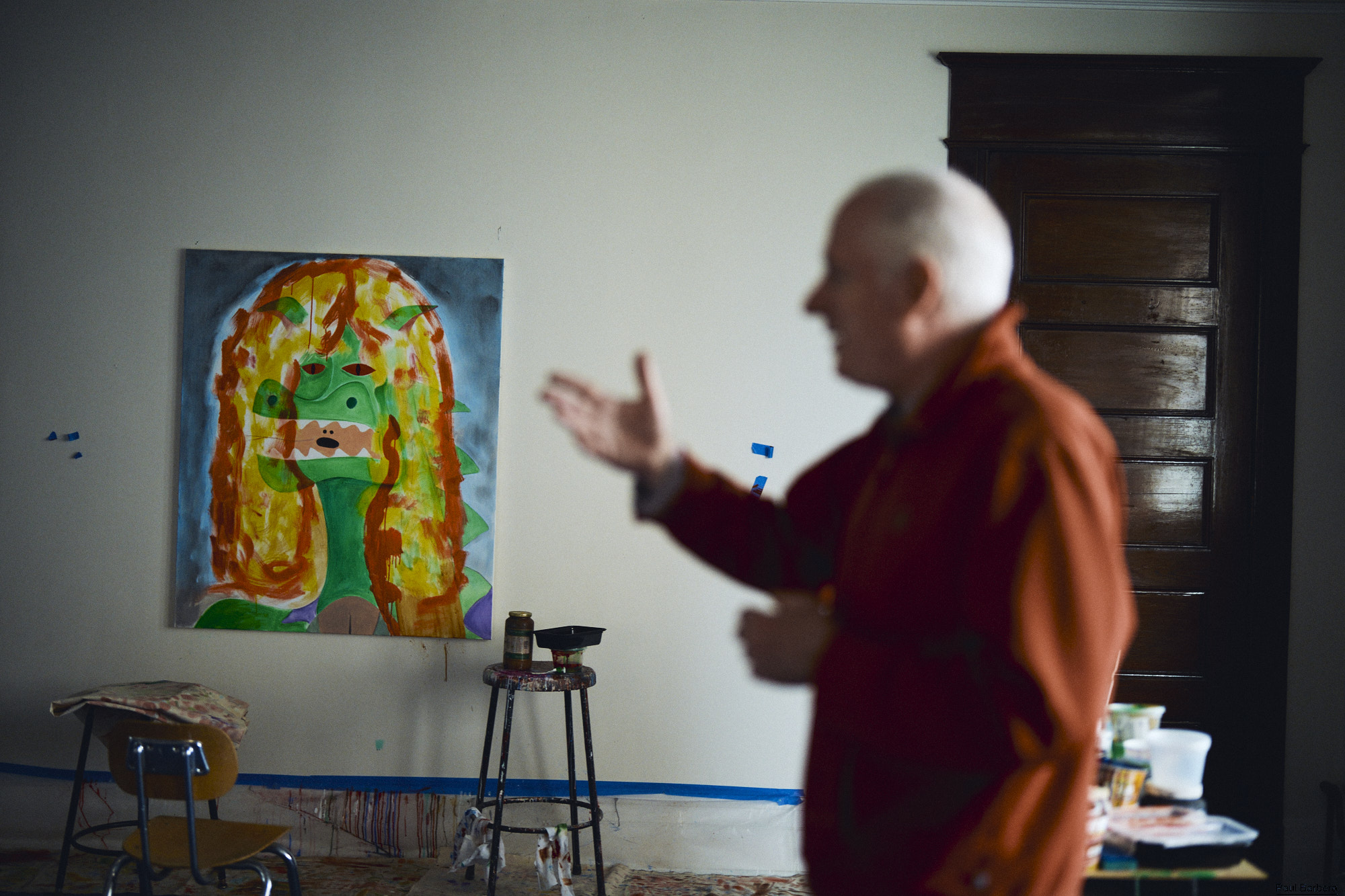 JASON FOX finds his subjects in pop legends, mythicized politicians, religious and science fiction idols, as well as in his own dogs. But his portraits show little reverence for how each of these modern icons, divine, damned, or mundane, got a seat in the social imaginary.

Through near-grotesque abstraction, reminiscent of Francis Bacon, or in monstrous hybrids of more than one subject in the style of old comic books, he arrives at a very sui generis formof religious imagery. It draws on everything from dada and the surrealists, through abstract expressionism, to pop art and contemporary portraiture. He tells me:

"From the start I was interested in a kind of cyborg/extreme figuration. I wanted to blow the figure up and rebuild it in a Frankenstein-ish way. Art history and comics were the body parts."

I had the pleasure to visit Jason in his Upstate New York studio, which he shares with his wife-- the great Huma Bhabha. Despite dragons and monsters, I discovered a very relaxing and friendly creative space!

What is something that I would be surprised to find in your space?
CDs.

Describe your ideal workspace in three words…
Bright, big, clean.

What's the best advice you've been given?
"Everyone's career is different."
Where did you find the courage to follow your own path?
I never had a choice. I don't know how to do anything else.
What is the most productive practical tip you could impart to a fellow creative?
Every day, whenever possible, do something in your studio. No matter how brief...
What would you tell your 18-year-old self?
Be patient. And don't show everything!
What do you do to centre yourself and find focus?
I listen to sports talk radio or TV.
Does the space you work in have an interesting story?
It used to be a firehouse!
jasonfoxart.com
TEXT BY RAFAEL WAACK