CHANDELIER CREATIVE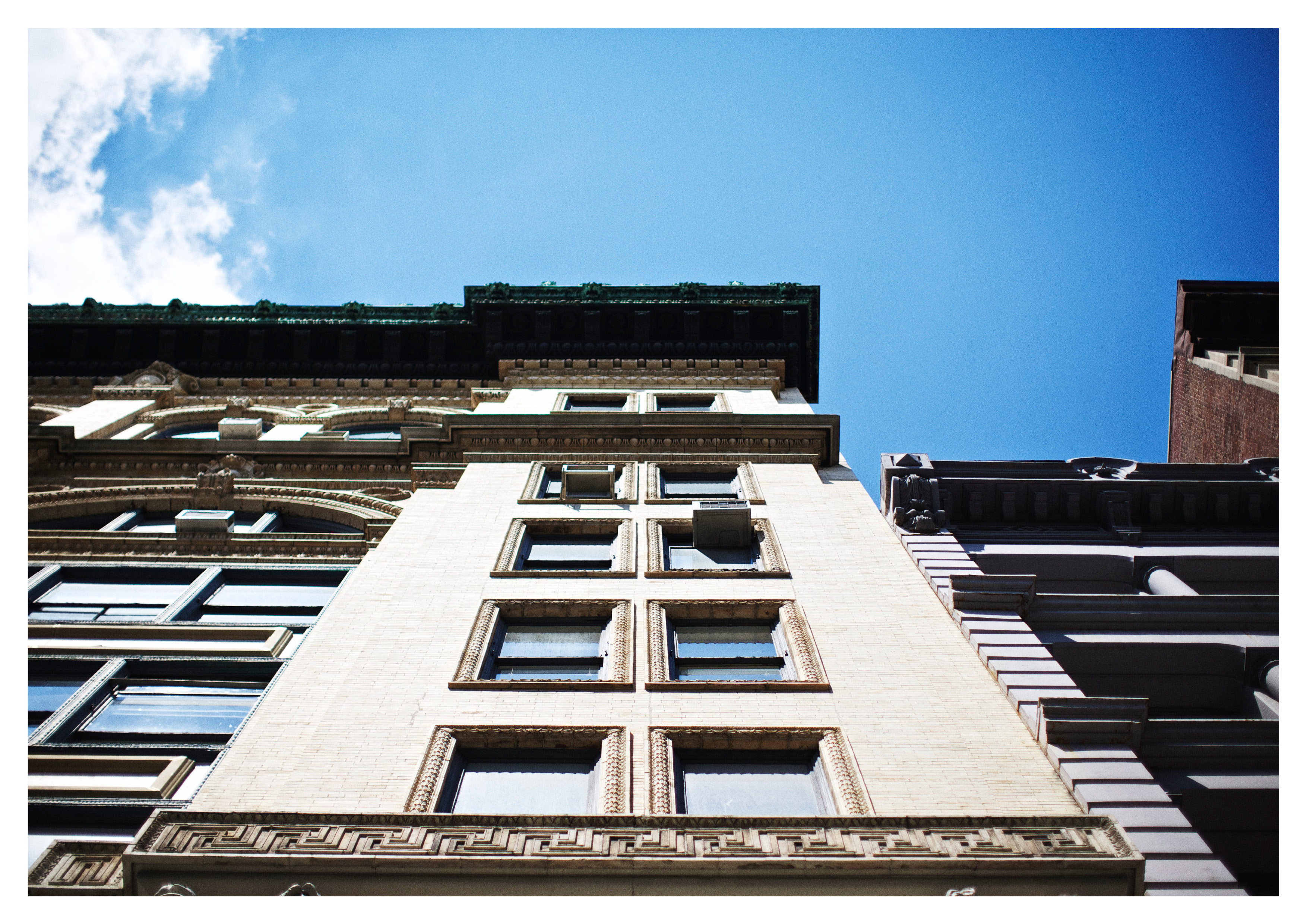 Paul Barbera is a New York based photographer with a knack for finding the special spaces where creativity gets unleashed; in fact, he's published a book about it. Chandelier are a creative agency whose New York office is a supernova of ideas; where color, pattern and design come together to produce original results for forward-thinking clients.
In the first installment of an ongoing series, Barbera met with Richard Christiansen, the brains behind Chandelier, to document the agency's idiosyncratic office space and find out just how it contributes to the playful, irreverent image Chandelier have staked their reputation on.
Portable: What made you decide to start Chandelier?
Richard Christiansen: I saw room in the market for an agency that took a slightly different approach to marketing fashion, retail and beauty. A more fun, colorful approach busting at the seams with contagious enthusiasm.
P: Tell us a little bit more about what makes Chandelier different from other creative agencies.
Richard Christiansen: We don't do advertising as usual. We believe in storytelling, not "selling." We celebrate the bold — and eschew the same-old, same-old. We dislike casual Fridays and reject sensible shoes. We admire brands that aren't backward about pushing themselves forward. We believe being like everybody else is being nobody at all.
P: With offices in NY, Milan, Shanghai and Beijing, how does the NY office stand out from the rest and how does it fit into the larger Chandelier identity?
Richard Christiansen: NYC is our base, where our core team of designers, strategists and account managers are based. The satellite offices help us stay on track for any projects from clients based in Europe and China.
P: For you, what makes a space effective to work in?
Richard Christiansen: My goal is to always have a fun, inspiring place that speaks to my creative POV, without being to precious or fussy. My office also needs to enable a smooth, efficient workflow and be comfortable for my employees who work incredibly hard. An open layout of desks ensures accountability, while interesting sculptures and artwork sporadically placed around the office are a constant reminder to be creative and think outside the box. Big windows prove incredibly practical in providing the fresh air and sunlight so often neglected in more conventional workspaces.
P: How do you encourage creativity and open-mindedness through your office space?
Richard Christiansen: It's a big open office and it's important that everyone works harmoniously. We change the seating assignment every month. We often have group brainstorming sessions where everyone is encouraged to participate.
P: What are some of your favorite pieces in the Chandelier office?
Richard Christiansen: The big, inflatable sculpture by Friends with You, the pink custom doors to the library (look closely — can you spot a few surprises in there?), the neon sign in the entrance, the art piece made of thousands of mascara brushes that was used as inspiration for a Givenchy marketing activation.
P: Finally, give us the rundown on the thinking behind the Chandelier Creative Surf Shack — it looks incredible!
Richard Christiansen: Summer branded by Chandelier. We have beehives and make our own honey, along with a vegetable garden and chicken coop for fresh eggs. Please join us next Summer if you are in New York!"
Words by Melia Raynor. First published in Portable.tv.
www.chandeliercreative.com